How to Apply Semilac Gel Polish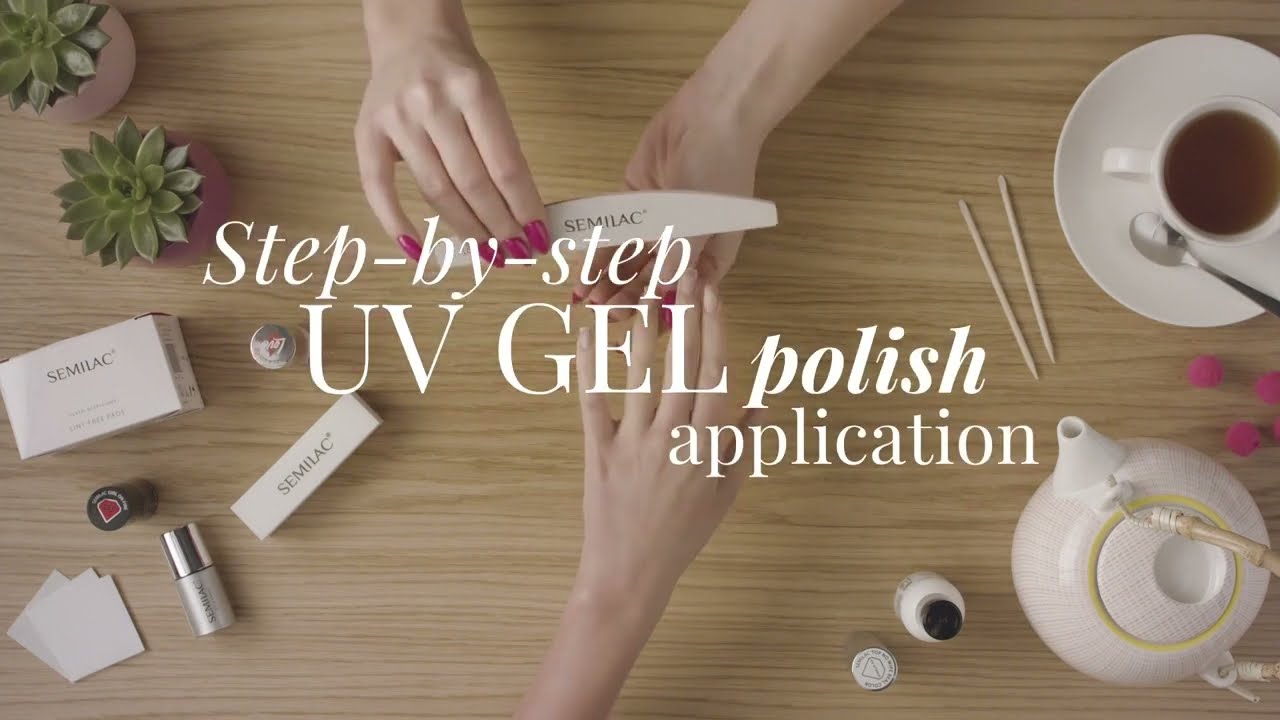 Enter the world of Semilac
Become a gel polish expert. Choose tutorials in your favourite form: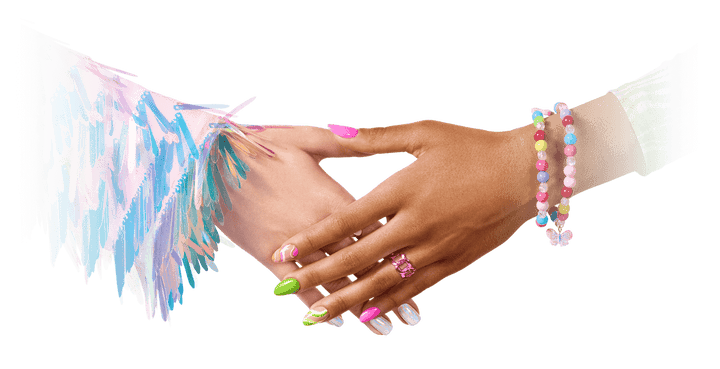 The best gel polishes are the ones that allow you to emphasise natural beauty – professionally and safely! Semilac offers nail polishes in over 300 colours, which you can easily match to any occasion, personality, and style! Creating them, we take into account global trends and the expectations of our clients, which guide our development path with utmost precision. As a result, Semilac nail polish meets the expectations of even the most demanding customers!
Good gel polishes are more than just colours. They are characterised by the highest quality and durability. If you want to be sure that you are using the best gel polishes – choose Semilac! When applied following the recommended procedure, our recommended gel polishes will shine and dress your manicure with the most beautiful colours for up to 21 days. Because the best colour is a lasting colour!
A good gel polish also means your safety during usage. Semilac is a brand of gel polishes whose products are dermatologically tested. Highest quality is additionally confirmed by numerous certificates and approvals, including:
- Safety Report (confirming the legal introduction of the product to the market, after a detailed safety analysis)
- Dermatest (documenting the product's quality tested and confirmed by an independent control entity)
- ISO 22716:2007 certificate (guaranteeing that our company meets the requirements for the production, packaging, storage, and shipping of gel polishes, fluids, gels, oils, and nail conditioners).
The highest quality of the offered products is also demonstrated by the gel polishes you recommend. Semilac enjoys immense and continually growing interest from professionals and ladies who are just starting their adventure with gel manicures. Thank you for your trust!
We invite you to our colourful world. Beware – you'll stay here for a long time. It's a vast range of offerings, and each one is seasoned with a pinch of femininity and strength, which will support you in all your endeavours!
Semilac – not just nail gel polishes!
Semilac is a Polish brand offering professional products for nail styling and care, driven by innovation and reliability.
Our world is definitely more than just nail polishes. Semilac never stops searching for new, even better solutions and products that will emphasise natural beauty in a more perfect way. Nail polishes are the peak of our colourful mountain!
Semilac offers over 600 certified and attested products created in accordance with the ISO GMP standards. Our offer includes, among others:
- the best gel polishes from Semilac – number one in Poland!
- nail gels from Semilac
- sets for gel manicure
- UV lamps for nails
- nail effects
- tools for professional manicures.
Additionally, we provide professional fluids and preparations that will allow you to approach the subject of nail styling and care in a comprehensive and exhaustive way. When looking for products that will best nourish, moisturise, and strengthen your nails and take care of your hands, you can reach for:
- products from the Semilac SPA set
- other innovative nail conditioners
- stunning oils for cuticles and nails with their properties and aroma.
That's all you need to start from scratch!
Semilac. We know how to take care of nails!
Semilac nail polishes are the most frequently chosen in Poland. It is the best reward and recognition for the meticulousness with which we perfect their formula. The importance we attach to the highest quality is confirmed by numerous certificates and awards – including the best nail polish award. However, it is the consumers who most credibly confirm that Semilac nail polishes are of the highest quality through their choices.
Nail polish is one of the components of a well-groomed and well-cared-for nail appearance, and consequently, hands. This issue is also of interest to men. For this reason, our offer is extensive and meets the expectations of all those for whom a well-groomed appearance is a priority.
Semilac offers a comprehensive range of products and means for nail styling and care, thanks to which your hand will be your best business card. We offer more than just high-quality products. We give you the certainty of a well-groomed appearance and guarantee a good first impression. It's all in our hands – it's worth taking care of them and choosing good nail polish and nail care products!
Cooperation with trusted business partners guarantees us a well-developed distribution network – Semilac products, including nail polishes, are available in over 30 countries. Thanks to this, you can be sure that good Semilac gel polishes and other products offered by us are always within reach!
Gel polishes - nails in the spotlight
In Semilac, nails and hands are at the top of our list of interests. They have allowed us to create the best gel polishes, which are hugely popular – they are number one in Poland, as far as the gel polishes you recommend are concerned! However, good gel polish is not all! In Poznań, we have created an absolutely unique place - the Semilac Academy, which quickly became a temple of refined nail and hand care treatments. Constantly searching for the highest quality products that would meet the expectations of the most demanding customers led to the birth of the Semilac brand! Good gel polishes? Yes, but... not only that!
The gel polishes recommended by Semilac are over 300 unique colours, among which you will find your favourites that are truly exceptional. With them, you will emphasise your independence, unique style, and feminine strength! Get to know the recommended Semilac gel polishes better. Based on them, you will create gel nails that will delight not only you but also your loved ones, friends, and acquaintances!
Gel manicure – what gel polishes do you recommend?
Gel manicure is gaining popularity in the best beauty salons and... those located in our homes! And it's no wonder – gel nails are a proven way to achieve a beautiful manicure that can last for long weeks. What gel polishes do we recommend?
- The highest quality. The best Semilac gel polishes will allow you to enjoy colour and shine for up to 21 days. Without chips and troubles! You can be sure that with us, you'll always be ready for a big night out, job interview, or... engagement!
- Characterised by incredible durability. The gel polishes we offer will keep up with the pace of your life and add some colour to it.
- In a rich colour palette. In our portfolio, you'll find nearly 300 colours that will best highlight your beauty and temperament. You can match them to your outfit, occasion, and mood. Although we have so many beautiful colours – we haven't said the last word yet!
When you ask what gel polishes we recommend – we answer: Semilac!
If you're wondering if you're doing a gel manicure correctly – come to the Semilac Academy and check your skills under the supervision of qualified instructors! Thanks to this, you will be able to professionally create gel nails, whether gels are the focus of your professional life or your passion.